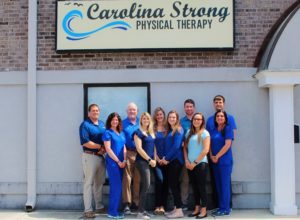 Carolina Strong Physical Therapy prides itself on convenient, comprehensive, and compassionate physical therapy. The owners, Michael (Mike) and Kelly Payne, along with their qualified staff, will assist you in attaining your goals through one-hour individualized treatment sessions. Their experience is in orthopedics including total joint replacements, ACL repairs, rotator cuff repairs, lumbar and cervical fusions, sports and overuse injuries, general neck and back pain, balance impairments, stroke rehabilitation, vertigo, Parkinson's Disease and osteoporosis management. Their facilities are well designed offering individual treatment rooms for each physical therapist and a gym for strength, balance and endurance training. Carolina Strong physical therapists are passionate about physical therapy and look forward to assisting you in alleviating your pain and achieving your goals on the path to good health and wellness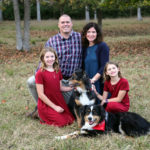 In 2014, Mike and Kelly moved to Bolivia, NC to start their own private practice. They each spent time working in outpatient and hospital settings and believed they could build a practice based on a patient model, not the ever present business model. Mike and Kelly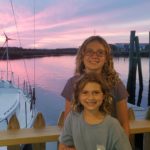 believe the best results are seen with consistent, individualized, one and one treatment from a licensed physical therapist for the entire session. Helping patient's achieve their goals is their number one priority. After the business started to grow based on this model, they were able to employ therapists who believe the same. They became physical therapists to make a difference and help patients accomplish their goals in order to live gratifying lives.  Mike and Kelly loved Bolivia, Southport and their small farm; however, they moved to the Pinehurst area to expand their practice. They are excited about the addition of a new location and the ability to help as many people as possible.
Our Southport Physical Therapists and Staff
Jennifer Pack, PT, DPT- Clinical Director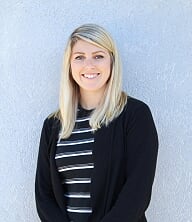 Jennifer earned her Doctorate of Physical Therapy at Winston Salem State University and Bachelor's degree from East Carolina University. Jen joined the Carolina Strong Team in 2018 and enjoys working with post-surgical and balance patients, as well as treating vertigo. She is certified in Functional Dry Needling through Evidence in Motion, PWRMoves! For Parkinson's Wellness Recovery and Assisted Soft Tissue Mobilization. She has experience working with various orthopedic, neurological, and vestibular conditions. Jen is from Greensboro, NC who moved to the Leland area with her husband Josh and their dog Lola. In her free time, Jen enjoys going to the beach and traveling to new and adventurous places.
Amanda McEarl, PT, DPT- Clinical Director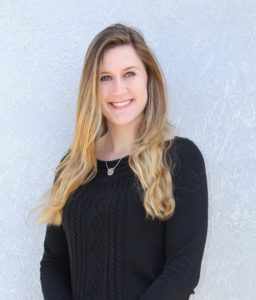 Amanda is from Cary, North Carolina. She graduated from East Carolina University with her undergraduate degree in Exercise Physiology. She lived in Charleston, SC for several years prior to moving to the Wilmington area. She received her Doctorate of Physical Therapy from the Medical University of South Carolina. She is trained to treat various orthopedic conditions, vestibular disorders and neurological impairments. She is certified in Functional Dry Needling through Evidence in Motion. Amanda enjoys being outdoors exploring our many beautiful beaches and spending time with her friends and family.
Makaela Nelson, PT, DPT, Cert. DN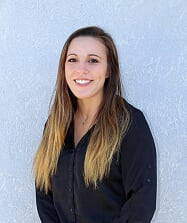 Makaela is from central Maine where she attended Husson University. She graduated with her undergraduate degree in Kinesiology and then completed her Doctorate in Physical Therapy thereafter. Post graduation, Makaela received her certification in Dry Needling through the American Academy of Manipulative Therapy. Her professional interests include treating a variety of orthopedic conditions and surgeries through a combination of manual therapy and tailored exercise programs. Makaela moved to North Carolina in May of 2019 with her husband to join our team. In her free time, Makaela enjoys exploring the many beaches along the North Carolina coast with her chocolate Lab Kya, and getting lost in a good book.
Kalen Vogler, PT, DPT
Kalen grew up in the small town of Sparta tucked into the mountains of North Carolina. She fell in love with the coast while majoring in Exercise Physiology at UNCW. She was introduced to Physical Therapy after sustaining a running injury and immediately felt a connection to the practice. Kalen graduated with her Doctorate of Physical Therapy from East Carolina University, where she served on the Board of the ECU Student Run Clinic and as Volunteer Coordinator for ECU's DPT club. As Volunteer Coordinator, Kalen created and ran projects such as ACL Injury Prevention clinics with young athletes and Backpack Safety Days with local elementary schools. Kalen has experience working  with orthopedic rehab, neurological conditions, and gait and balance abnormalities. She has a special interest in pediatrics and athletes of all ages. When not at work, you can find Kalen spending time at the Crossfit gym, playing outside with her dog Pippin (a very goofy lab mix), or exploring local waterways and nature trails.
Garrett "Garry" Fitzgibbons, PT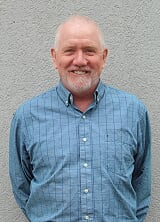 Garry graduated from the University of Connecticut with a Bachelor of Science degree in Physical Therapy. He also attended Worcester State College, and was awarded a Bachelor of Science in Mathematics (Magna Cum Laude). Garry is a former athlete including basketball, football and 10 years of competitive rugby. He recently moved to the warm shores of North Carolina from New England (Cape Cod) with his wife Rhonda. Garry has over 28 years of outpatient experience and provides a warm, reassuring welcome to all his patients. He has working experience with post joint replacement, neck and back pain, balance and strengthening, gentle manual deep tissue work, myofascial release, along with individualized exercise programs to each patient's ability. He has also treated headache and post-MVA patients using cranial-facial release techniques with excellent results. Garry is a veteran of the United States Marine Corps. We thank him for his service.
Destiny Gerry, PT, DPT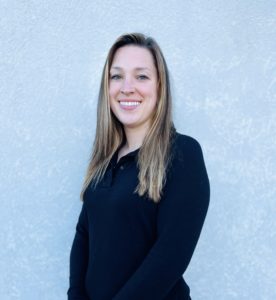 Destiny moved to North Carolina in June of 2020 from central Maine. She attended Husson University where she earned a Bachelor's degree in Kinesiology and Doctorate of Physical Therapy. She has experience with orthopedic conditions, neurological rehabilitation, geriatrics, and gait and balance impairments. In her free time, Destiny enjoys spending time on the beach with her husband John and their Labs Laney and Sable and spending time with friends
Zade Denton, PT, DPT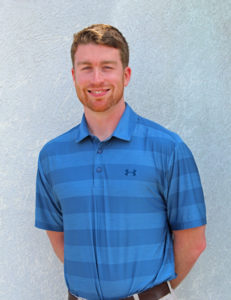 Zade is originally from Dallas, North Carolina where he spent his entire childhood before enrolling at UNC-Pembroke where he majored in Exercise and Sports Science. While at Pembroke, he was a member of the baseball team, where he started at shortstop for his final 3 years, being recognized as an All American his senior year. Being injury prone during his first 3 years of college, he spend a lot of time rehabilitating, thats how he found his love for physical therapy. He earned his Doctorate of Physical Therapy from Wingate University in December of 2019, and has been practicing physical therapy in Brunswick County since. He enjoys treating post-operative patients, patients with neurological conditions, and helping active individuals and athletes of all ages return to activity. He also practices physical therapy at New Hanover Regional Medical Center's Rehabilitation Hospital part time, where he enjoys working with patients with neurological conditions, especially those recovering from a stroke. He currently lives in Leland, NC with his girlfriend Kalyn, and their dog Nola. In his free time he enjoys spending time sprucing up his yard and playing golf (or trying to).
Our Southern Pines Physical Therapists and Staff
Michael "Mike" Payne, PT, DPT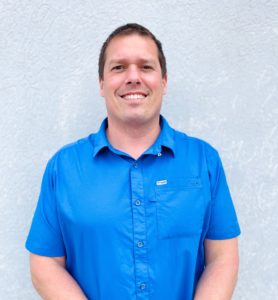 Mike Payne is from Medford, New Jersey and attended Richard Stockton University where he attained his Bachelor in Science in Biology. He earned his Doctorate in Physical Therapy from Shenandoah University in 2005. Mike started Carolina Strong Physical Therapy in Southport, NC in 2015. He is certified in functional Dry Needling, Selective Functional Movement Assessment, Functional Movement Screaning, Augmented Soft Tissue Mobilization,Sound Assisted Soft Tissue Mobilization. He has taken level 1 and 2 of Myokinesthetic Movement Systems, many manual therapy courses for cervical, thoracolumbar, Sacroiliac mobilizations and manipulations, and advanced vestibular rehabilitation courses. In his free time Mike likes to spend time with Kelly and his girls, Riley and Madelyn, as well as his two dogs, Dasher and Maya. He also enjoys coaching his girls, working on his hobby farm,and doing projects around his home.
Kelly Payne, PT, DPT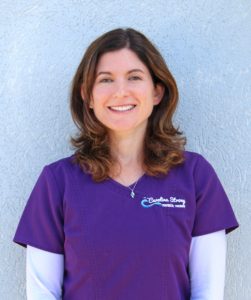 Kelly Payne is from Grosse Pointe, Michigan. In search of warmer, sunnier weather, she moved to Virginia and graduated from James Madison University with a Bachelors in Science in Health Sciences. She furthered her academic career at Shenandoah University where she earned her Doctorate in Physical Therapy in 2007. Kelly has experience in geriatrics, pediatrics and orthopedics with an emphasis on total joint replacements, shoulder surgeries and injuries, neck and lower back pain and balance impairments. Kelly has additional training in Pilates from Australia Physiotherapy and Pilates Institute, Functional Dry Needling, and manual therapies including Augmented Soft Tissue Mobilization, cupping, Active Release Techniques as well as Neuromuscular Therapy. In her free time, Kelly enjoys traveling and spending quality time with Mike, their two girls, Riley and Madelyn, and their beloved pets.
Bryant Barbery, PT, DPT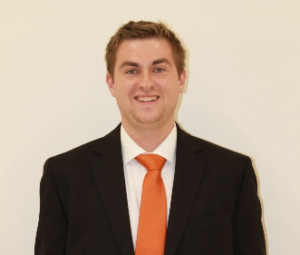 Bryant joined Carolina Strong Physical Therapy in 2021 after earning his Doctorate in Physical Therapy degree from Campbell University. Bryant graduated with a Bachelor of Science degree in Athletic Training from Appalachian State University in 2016, Bryant worked with a variety of NCAA D1 sports teams while a student at App State, and previously worked at NCAA D2 Newberry College in SC before he attended Physical Therapy School. Bryant's first love is athletics and orthopedics and enjoys working with a variety of patients and utilizes various treatment techniques to ensure patient's meet their goals. Bryant is from Bennett, North Carolina and has always wanted to work in his home state and surrounding communities. Bryant loves sports and the outdoors and is actively involved in his church at home. In his free time. Bryant is a Sports Journalist and on Saturdays in the fall he can be found in Boone, NC cheering on his Appalachian State                                                                                           Mountaineers!